Hi all
I am looking for good sources for Spring Equinox info preferably on the web. At least how Novus Spiritus celebrates it. I found the March newsletter from the headoffice really didn't give much of an explanation for me.
Any help would be great because I am will be doing it this Thursday with my group and was hoping for more info.

CathyO




Posts

: 138


Location

: Niagara Falls,ON


Joined date

: 2008-03-04

---



March 21st. is the Spring Equinox
It is a time for new beginnings.
It is to give praise to nature, so something out side if the weather permitting. Plant a tree or flowers in homage of Spring Equinox.
I think we will probably get together for an out door study group.
Spring Equinox opening prayer
Dearest Mother Azna,
In this time of Spring Equinox, we bring to you all things living and growing. These offerings (plants and seedlings) are a symbol of the growth within our own souls.
To show our love and evotion we fofer these tokens
Oh Dearest Azna. Help us grow in the wisdom and grace in the fertile garden of your beneficence and grace.
Each seedling represents our soul's reaching through the negativity of this planet and stretching toward our fulfillment and Gnostic enlightenment.
MEDITATION...
Closing prayer
Dearest Azna,
Accept our petitions, we are soliciting your help in aiding us in our quest for pretection.
We realize and know our petitions will be granted whether they are for our mental, spirtual, or physical self.
We know with your help we will be more sanctified with these petitions.
we as for your divine intercession, to help us in all ways, and thereby insuring that we also keep our love and devotion to you steadfast and unwavering.
Blessed be the name of the Father, OM, of the Mother, Azna, of the Crist consciousness and of the Holy Spirit.
Sanctify us and this day of joy.
Amen.
FROM;
THE SOCIETY OF NOVUS SPIRITUS
Cathy
I posted your question on a myspace group and our lovely Patricia had these ideas
Petitions to Azna:

An integral part of our Spiritual Celebration is the offering of Petitions to Mother God - Azna. A Petition is a specific request for assistance in a particular area of your life or in the life of someone youíre concerned about. Many miracles have been experienced in this simple act of reaching upward to Aznaís already downward reaching hand.

~*~*~*~Society of Novus Spiritus~*~*~*~

***************************

So just be specific about your request to those in need and for yourself. For God sake if you need help ask for it! As I always say, God helps those who help themselves, to help yourself to asking for what you need, or need to help someone.


What you will need for Ceremony and what I do in order:

Ceremony Supplies:
1 Ceremony Cande
1 Flower Vase with Flowers
1 small Statue to represent Mother Azna if you like
One seedling for everyone to take home from the Ceremony
White, green, purple, gold, blue, votive candles
That is about it girls & guys!!
Enjoy!

Candle Light Ceremony first
Play music in Background
Spring Equinox Explanation 1st
Spring Equnox Opening Prayer
Each Person lights a candle and collects a seedling and returns to their seat.
Say a Meditation
Closing Music and Prayer

This is the instructions I received from a Novus coordinator. Iíll look to see if I can find any thing else on the Spring Equinox.

Guest

Guest





Thank you so much everyone
It will come in handy for sure.

CathyO




Posts

: 138


Location

: Niagara Falls,ON


Joined date

: 2008-03-04

---



I am posting the pics of the candle Cathy made for her study group ceremony tonight
The second pic is of an orb and her daughter.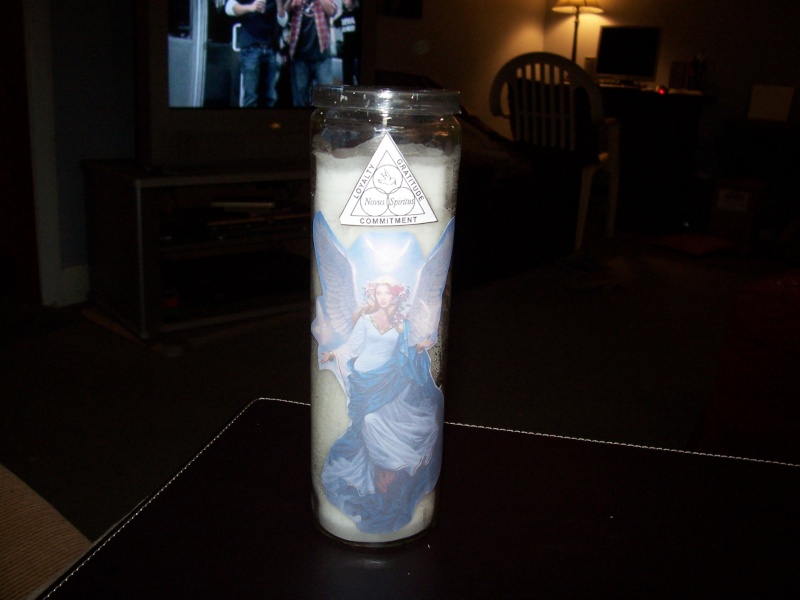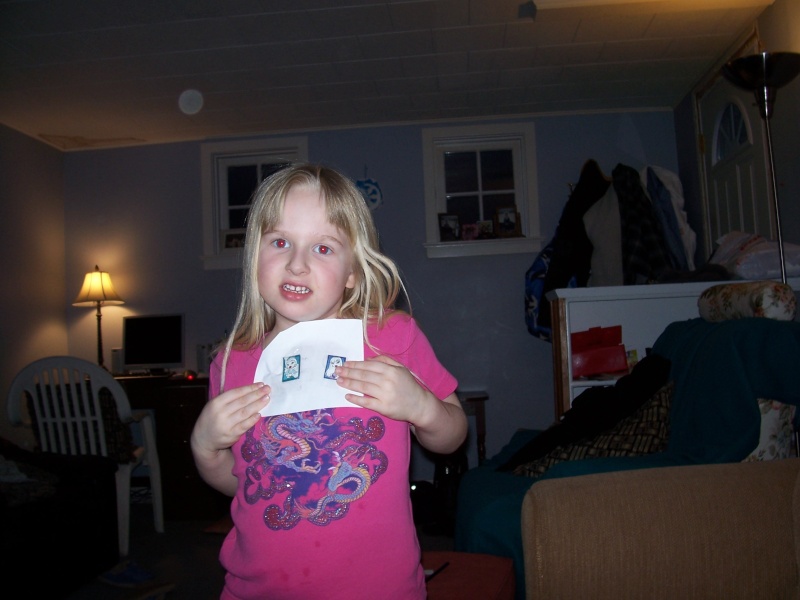 Guest

Guest





Love the candle Cathy, and your daughter is a doll baby.. I could just hug her up.
Thank you so much Jenn
Big hugs
they turned out wondeful. The pic of my daughter was taken immediately after I finished taking the last pic of the candle
I guess someone from the Other Side wanted to view it too.
Thank you again Jen

CathyO




Posts

: 138


Location

: Niagara Falls,ON


Joined date

: 2008-03-04

---



Thank you Sami
her eyes are a gorgeous blue but because she wanted to be so close to the camera she ended up with red eyes....of course sometimes she has been demon like...lOL

CathyO




Posts

: 138


Location

: Niagara Falls,ON


Joined date

: 2008-03-04

---




---
Permissions in this forum:
You
cannot
reply to topics in this forum